THE 2018 SERIES WILL NOT BE RETURNING TO THE CLEARWATER, FL MARKET
John Hancock Vitality Fitness Stage
Join us at the John Hancock Vitality Fitness Stage and experience unique fitness demos from local and national fitness experts. These quick 15-20 minute demos will teach you easy workouts you can do anywhere. Enjoy fitness demos from:
COURSE MAP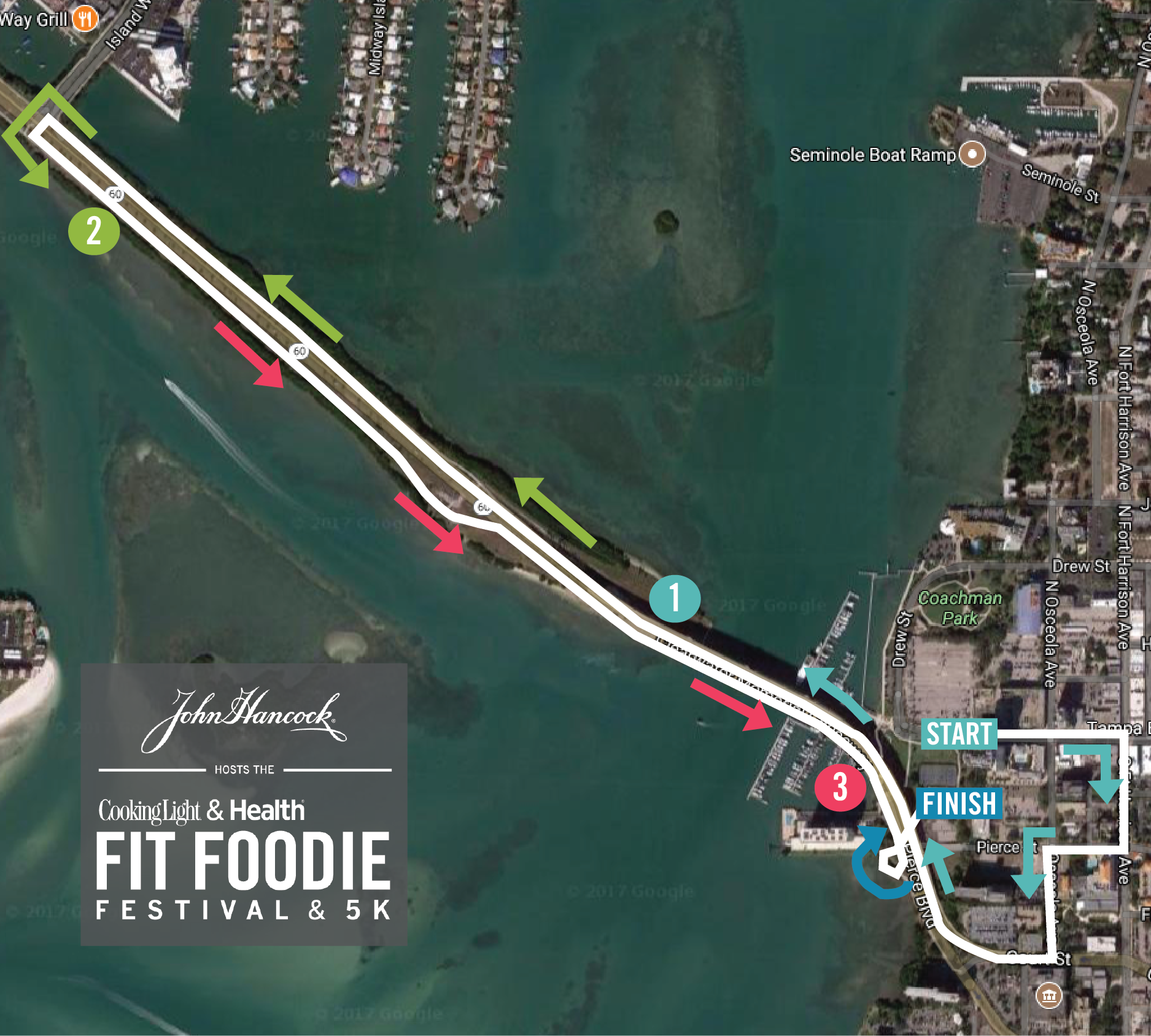 HAPPY HOUR BIB PICK UP

PRE-RACE DAY
Date: Friday, December 8
Time: 4:00pm - 7:00pm
Location:Fit2Run - International Plaza - 2223 N. Westshore Blvd., Tampa FL 33607

The Good Stuff (what you get): Gear up for race day in proper Fit Foodie fashion at the Happy Hour Bib Pick Up! Hosted at a favorite local restaurant, snag your bib, get a sneak preview of the John Hancock Vitality Village Food and Fitness Festival offerings, mix and mingle with editors of Cooking Light and Health, and indulge in exclusive Fit Foodie happy hour specials.


RACE DAY
Date: Saturday, December 9
Time: 6:30am - 8:00am
Location: Coachman Park - 301 Drew St., Clearwater, FL 33755


PARKING & DIRECTIONS
Coachman Park - 301 Drew St., Clearwater, FL 33755
Directions: Click here to map your way to the event
Parking Options: Parking is available at the Clearwater Memorial Causeway.

You can expect delays on race day due to potential road closures and impacted parking. Please allow yourself ample time to arrive at the event, pick up your bib, and warm up.
HOST HOTEL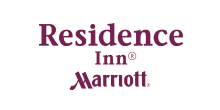 Residence Inn Clearwater Downtown
940 Court St.
Clearwater FL 33756


We have secured a small block of rooms at special rates starting at $149 for a Studio Suite . There are limited rooms available at this rate. Once capacity is reached, rates will either increase or rooms will no longer be available. Reservations will require a credit card for guarantee.

To book with the Host Hotel, call 877-562-5422.

Book Today - The Fit Foodie room rate expires November 6!
VOLUNTEER
We are always looking for energetic and helpful volunteers to assist at the event. If you are interested in volunteering, click the link below to view available shift times & tasks.
Click here to view volunteer opportunities
RACE RESULTS
Click HERE to view results from the event on Saturday, December 9.
FAQ
Can I sign up on race day? – Yes. You can register on-site the morning of the race at runner registration as long as the event has not sold out. The cost to register on race day is $55.

What happens if it rains? – All Fit Foodie events are RAIN OR SHINE!

What is in the John Hancock Vitality Village Food & Fitness Festival? - In this area, you will take part in a post-event celebration where you can enjoy refuel stations, culinary demos, fitness demos, beer and wine tastings, giveaways, and delicious bites from participating restaurants, sponsors, and more!

Do you give out medals? – Yes! Each foodie who crosses the Finish Line will receive a Fit Foodie Finisher's medal. In addition, we will be giving out age category medals in the Festival after the event.

Are T-Shirts included? – T-Shirts, tanks, and other apparel options are not included with your registration, but you can purhcase them when you sign up for the event. Apparel options will also be sold on-site at the event. A portion of proceeds from all merchandise sales will go towards benefiting No Kid Hungry.

Can my family come and watch? – Yes! If you are cheering on a friend or family member at Fit Foodie you can still take part in the post-race Festival. You can participate in the culinary and fitness demos, as well as sample bites from participating restaurants. If you do not have a bib, you will NOT receive a goody bag, Finisher's Medal, or entrance into the Beer and Wine Garden. Beer and Wine Garden access sold separately on-site.

How do I get to the race? – See above for directions & parking information.

Will this event be timed? – Yes. This event will be timed. Results will be printed, posted, and updated throughout the event. Results and times will also be available online post-event.

Is there an age requirement to participate? – No. There is no age requirement to participate in The Fit Foodie, however the beer and wine garden is 21+. No children, strollers or infants will be admitted to the beer and wine garden.

Is there a time limit to finish the course? – No. There is no time limit to finish the course. Both runners and walkers are welcome!

Are strollers allowed? – Yes!

Are pets ok? – Yes!

Can I get a refund? – No. The Fit Foodie will not refund race registrations for any reason. The race will take place rain or shine! Should you need to transfer your registration, you may contact tickets@fastforwardevents up until two weeks prior to the event.

Who do I contact if I have a question? – Should you have any questions, please contact Fit Foodie HQ at 619-312-1212 or email tickets@fastforwardevents.

What is the procedure in case of emergency? – In the unlikely event of an emergency during Fit Foodie, the following notification procedures will take place:

Based on the nature of the situation, Event Management will notify the appropriate emergency agency (i.e. Fire, Police, etc.).
All security personnel and all entry, exit and emergency exit personnel will be notified of situation.
The emergency information/action will be announced from each operational stage.